August 2022
Rachel Clifford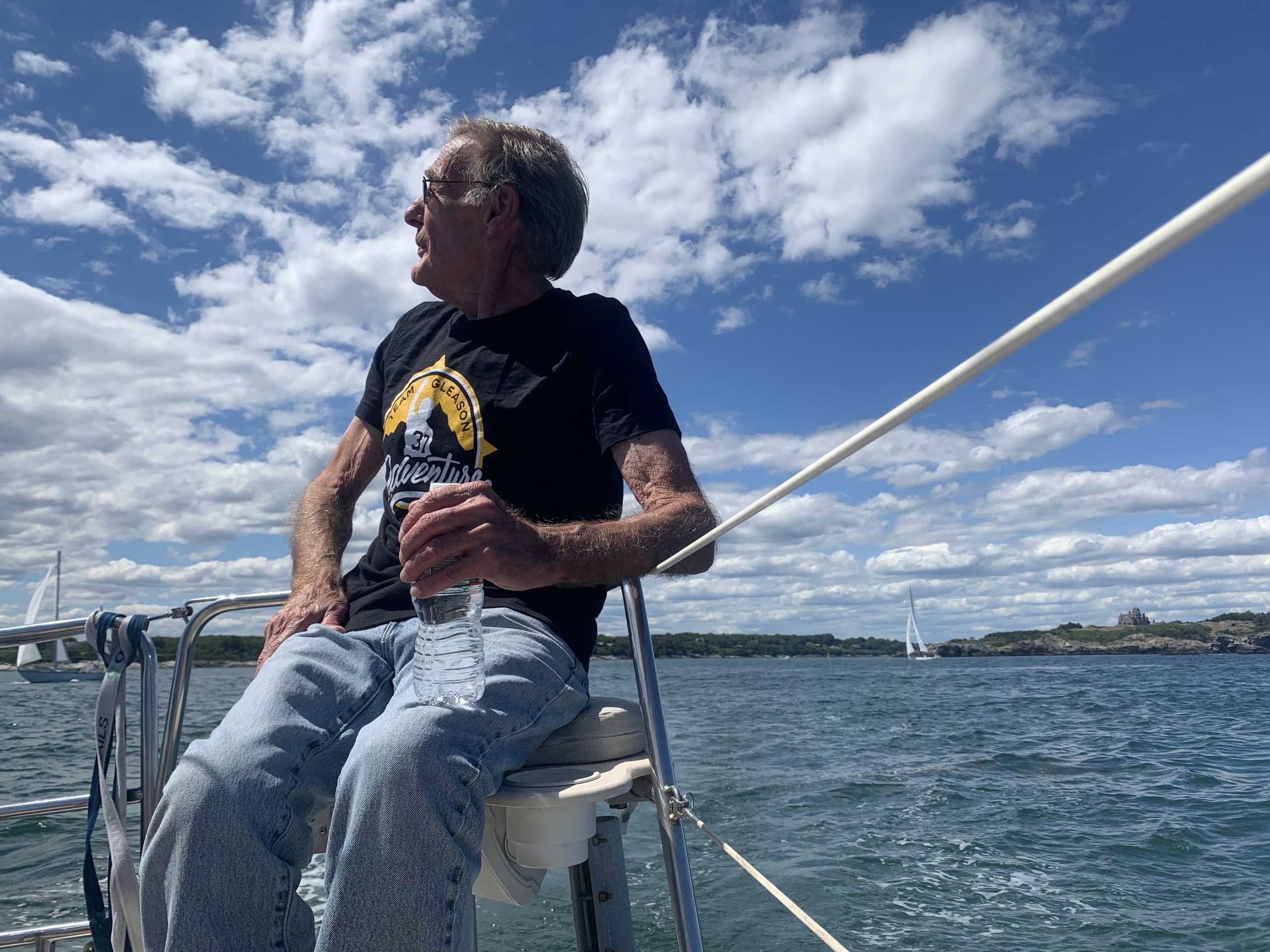 David Jan Campbell was diagnosed with ALS in March 2021. His family reached out to Team Gleason to help with his dream Adventure to Boston with a stop in Newport, RI to go sailing. Team Gleason was thrilled to help make this dream a reality.
My dad's favorite part of the whole trip was without a doubt the Sailing in Newport.
He had a smile on his face the entire time.
The only sailing he has done was on lakes and rivers so this opportunity to sail on the ocean was unforgettable. All of his life he wanted to learn to sail and eventually when he retired he was able to buy a small sailboat.
He was able to use it for some time but in the long run was forced to sell it.
The most memorable part of the trip was the sheer amount of awe inspiring things we got to see. The Harvard Natural History museum had so many dinosaur skeletons that it was like going back to prehistoric times. At The New England Aquarium, we were able to take in so very many interesting species.
The Museum of Science was unlike any other experience because this whole place is like one giant interactive space that is just made to explore and think of life and our world in ways that you can't imagine. A lot of this was geared towards children but it did not even matter that we were all adults. In a way we could appreciate it even more. 
To top it all off was the Museum of Fine Arts that was truly massive!
The day that we spent here was an amazing last day in Boston. It is so monumentally huge that I feel you could spend an entire week here and still not see all that they have to offer.
We definitely want to return one day.
What made it even better was getting to see artwork, paintings, and artifacts that are world famous.
It was extremely surreal to be within a foot of such amazing pieces, so close you could reach out and touch them…that's not allowed so we didn't.
This trip means so very much to all of us. Especially my dad.
He hadn't seen his brother in over a decade because he lives on the west coast. Both my dad and his brother are retired and living off a very limited income and therefore it is virtually impossible for them to see each other at all.
I expect it will just get harder as time goes on and his condition progresses. It is also the first family trip we have ever taken that all of us kids were there with him so it was completely new and a super special time.
Actually, a lot of firsts happened on this trip.
Dad had never been to an MLB game before and we got to see the Braves beat the Red socks at Fenway Park and it was epic, we loved it! So many other firsts like Uber, Lyft, AirB&B, and many more.
This trip was also so insanely special for my Uncle Dale who got to fly home and join us on the trip. It just all wouldn't have been possible without the gracious help of Team Gleason. We are all so very grateful that words can't even begin to explain.
We did face some challenges.
The most significant one was probably the nail that found its way to my front tire. We first realized when we parked the car in Boston to go into Vose Galleries to see some paintings done by my father's favorite painter Aldro Hibbard. Not wanting to miss these incredible works of art, we decided to go in and deal with the tire after.
I assumed it could be plugged really easily but every shop we asked wouldn't do it so we ended up driving around with that nail the entire rest of the trip (not recommended). Somehow by driving on it the nail pushed in even further and was no longer leaking air at all!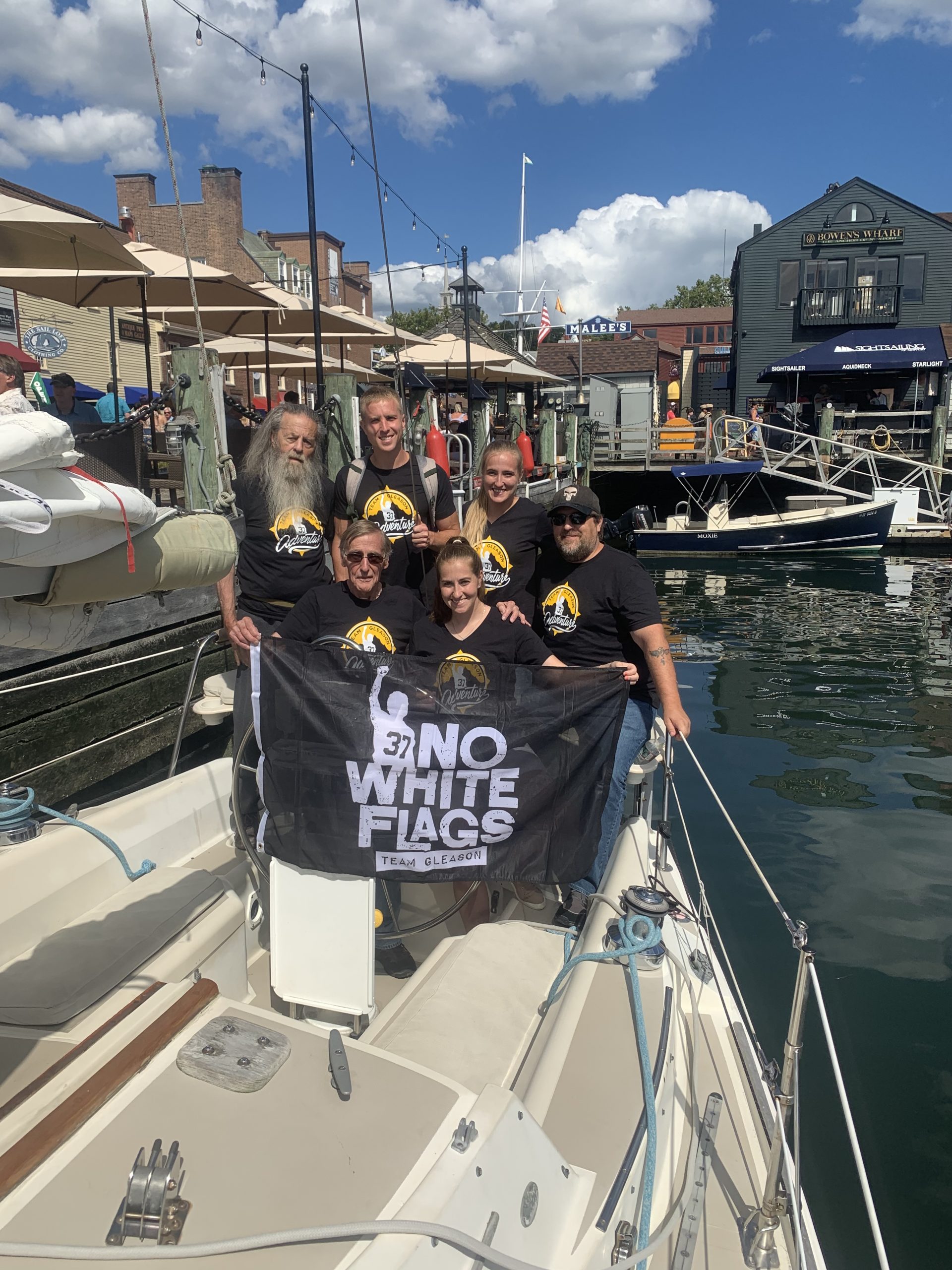 We are all so extremely thankful for all of the help you have given us. It certainly wouldn't have been possible without you so thank you from the bottom of my heart!
All I want to do now is pay it forward and hopefully be in the position to contribute in the future and help others have all these priceless memories.