Read bio
Steve Gleason played for The New Orleans Saints from 2000-2008. As a counter-culture athlete who spent his off-season adventuring in third world countries, he will always be remembered for his blocked punt on the night the Louisiana Superdome reopened for the first time after Hurricane Katrina.
In January, 2011 Steve was diagnosed with ALS, considered a terminal neuromuscular disease. Beyond his faith that there is a solution to heal, it is his mission to show that people can not only live but thrive after this diagnosis. In doing so, he intends to inspire others to do the same.  With that in mind, Steve and his wife, Michel, formed "Team Gleason" to help him accomplish those goals and more.
Steve has helped pass 2 laws, innovated for and helped create new technologies for people with ALS and other disabilities, is a Congressional Gold Medal Winner, and most importantly, the father of two amazing children.
Michel Varisco
Co-founder & Merchandise
Read bio
Michel has been described as the pillar of Team Gleason. Although most pillars don't collect swords and wear down jackets in the summer, she is eclectically the structure that completes and supports Team Gleason.
In her original role as Co-Founder of Team Gleason and also as Steve's wife, Michel had a crash course in ALS and all that implies. In the film, 'Gleason', she and Steve shared their story with the world, creating enormous awareness for the disease and Team Gleason. Her official roles are as an advisor and also managing merchandise for the organization, but she remains a pillar or maybe two. And, every good idea is always attributed to Michel.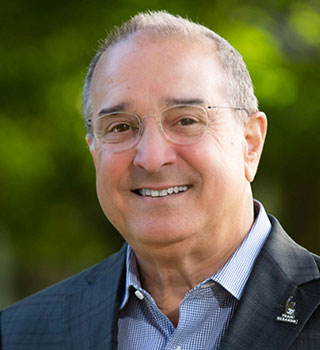 Paul Varisco
Executive Director
Read bio
Beyond founders, Steve and Michel, Paul is the original Team Gleason member. He is also Steve's father-in-law and the Executive Director of the Foundation. Paul is a life-long resident of New Orleans, a long time business owner, lead singer of a band, and a restauranteur.
His talents include managing a small group of intensely passionate people who are all trying to help people living with ALS. Other talents include working to raise funds for the aforementioned, while creatively implementing the mission of the organization. Most importantly, he knows everyone's birthday.
Blair Casey
Chief Impact Officer
Read bio
Blair is the Chief Impact Officer, but he will always be known as the "Manny" from his role as Steve's primary caregiver as reflected in the film 'Gleason'. During his time spent with Steve through his progression with ALS, Blair became an extension of his body. Whether it was carrying Steve up the Inca Trail or exploring better technologies, Blair was not only instrumental in moving Steve forward but continues to push Team Gleason and the advancement of assistive technology.
Read bio
On Sally's first day as a Team Gleason Intern, Executive Director Paul Varisco said, "Stand up and give me a hug, you're family now." From that moment, Sally committed herself to Team Gleason's mission of helping people living with ALS. Sally believes she has the most exciting job at Team Gleason. Despite starting as an intern, she now develops and implements fundraisers and events for the team.
Sally can be seen putting together a fundraising softball game with NFL players or taking spouses of people with ALS to a spa day. She could be working countless hours on any given event, but you will rarely see her without a smile. She is our Chief Smile Officer.
Kearney Gay
Director of Development
Read bio
A native New Orleanian, Kearney has committed his life's work to furthering causes he is deeply committed to. Whether it was his time raising critical funds for Tulane University or with the American Red Cross, Kearney is now a powerful asset for Team Gleason and the ALS community. When asked what he hoped to accomplish working with Team Gleason, Kearney responded, "I want to help all people who are living with ALS get the help they need." That was all we needed to hear. With a Masters Degree in Sports Administration and a long time tennis pro, Kearney brings the competitive spirit that all at Team Gleason focus on to find solutions for people living with ALS. Kearney is married and the father of 3 and is reported to be a better than a fair singer. Although he lived in Nashville for some time after Hurricane Katrina, we are glad he returned to New Orleans to literally sing Team Gleason's praises.
Kenny Mellor
Finance and Operations Officer
Read bio
Kenny is integral to the fundamental day-to-day financial operations within Team Gleason. His background in business and finance has been a welcomed addition to Team Gleason's primary focus of helping people with ALS each and every day. The role Kenny plays helps the organization continue to do those things more effectively.
Although Kenny did not know much about ALS, he joined Steve's care team a few years ago and now has a rich understanding of not only the disease, but a valued understanding of the complexities of caring for someone with the disease. Those assets are essential to all Team Gleason's missions.
Clare Durrett
Strategic Advisor - Advocacy, Legislation & Communications
Read bio
Clare came to Team Gleason as one of the original volunteers. Steve and Michel initially thought she was a stalker, until they realized she actually was, but still allowed her to stay. Although she had no direct connection to ALS, Clare was immediately affected by Steve's drive and Michel's resolve. Some may call it stalking and others a passionate commitment, but she's still here.
Clare's roles vacillate between communications, policy, and like all within Team Gleason, duties as needed. With ALS, there is no shortage of needs, so there's no task Clare, nor the team aren't willing to approach.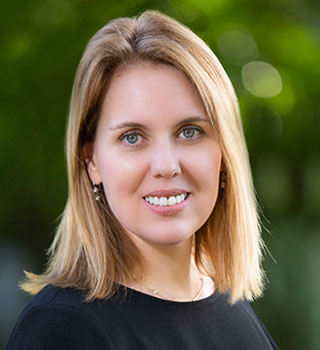 Suzanne Alford
Strategic Advisor - Marketing & Advertising
Read bio
Everything in Suzanne's life directed her perfectly to Team Gleason. She's been friends with Michel since the 9th grade, was in Steve and Michel's wedding and is a leader in advertising. After forming Team Gleason, Suzanne jumped in with both feet to assist with all things creative for Team Gleason.
When Steve declared there will be "no white flags" when founding Team Gleason, Suzanne seemed to make that her personal mantra when approaching any project for the group or for people with ALS. That often explains her extreme enthusiasm and also her lack of sleep.
Carolyn Tucker
Technology & Equipment Team Leader
Read bio
Like most at Team Gleason, Carolyn's title does little to describe all she does for the organization and people living with ALS. But suffice it to say, her deep organization skills in streamlining equipment and inventory systems, policies and procedures, and coordination of complex issues are helping us help more people expeditiously. 
After the birth of her children, she realized what it was like for another human to completely rely on others for their care. She's translated that into everything she does in her work toward assisting those with ALS. Carolyn uniquely came to New Orleans and ultimately Team Gleason via Toledo, Ohio on the advice of her Spirit Guide and a connection to the number 37. Thank you Spirit Guide.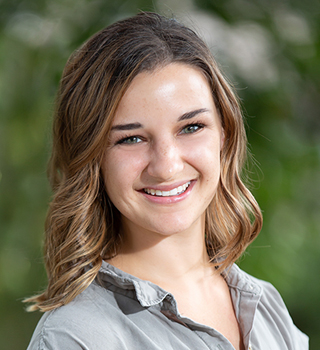 Emily Kornman, SLP
Technology & Equipment Specialist
Read bio
Emily joined Team Gleason after obtaining experience as a Speech-Language Pathologist in an ALS multidisciplinary clinic, and neurorehabilitation outpatient clinic. Her value among the team is immeasurable and brings a critical depth of knowledge to help Team Gleason meet its goals of assisting more people living with ALS.
In her time at Team Gleason, Emily has said, "It feels unreal to be able to help the amount of people each day in the way that we do. This was a big change from working in a clinic where you have a certain amount of time to work with each patient and have to see so many per day, to being able to actually listen and assist each person no matter the time or insurance.
From New Orleans, Emily was a longtime fan of Team Gleason and has always been passionate about working with people living with ALS. Despite her fears of watching the film, 'Gleason', because she felt she would cry for hours, she said it only made her more passionate to join the team and make an impact. We're glad she did.
Daniel Vance, LOTR
Lead Technology & Equipment Specialist
Read bio
Daniel may be the single most educated person within Team Gleason, but his passion toward helping people impresses us most. While seeking his Masters in Occupational Therapy, he wrote a paper on wheelchair seating and position for people living with ALS and was really drawn to the way technology can be used to bridge the gap between loss of physical functioning and meaningful activities. He was a perfect match for Team Gleason and for continuing to provide and innovate for more solutions for people living with the disease.
Despite all the positive assets Daniel brings to Team Gleason, none is more impressive than his ability to play the bouzouki, mandolin, tuba, and bass. We aren't sure if he can do that all at once, but it wouldn't be surprising.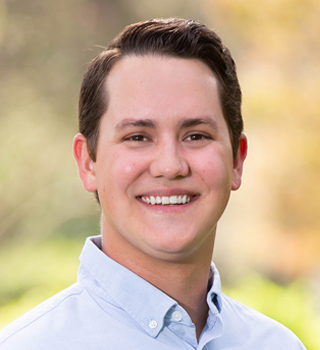 Jeff Powers
Technology & Equipment Associate
Read bio
Processing communication device requests, managing voice banking, and working on special projects that explore knowledge and data around unique voices and home automation are just an average day for Jeff.
Jeff joined Team Gleason on the simple premise that if you love what you do, you'll never work a day in your life. A native New Orleanian, he grew up with a sense of community, compassion for helping people, and to make the world a better place. Having an uncle who had ALS and being impassioned by the work of Team Gleason, Jeff is a perfect fit for advancing that mission.
Yutha Basuseto
Technology & Equipment Associate
Read bio
Yutha plays a critical role in communicating with people and families living with ALS about the benefits of the equipment or technology they may need. Her goal is to ease some of the fears about those needs by sharing valuable information and ongoing support.
Yutha's path from Boston to New Orleans came through interning at the State Department, working for a law firm, and on a Congressional campaign. But her overwhelming passion for life is in public service and humanitarian work. Yutha credits her drive to work for a non-profit with being raised by a family who dedicated their lives to helping others. And, Team Gleason and the ALS community are grateful.
Chontayia StPe
Technology & Equipment Associate
Read bio
Coming from a background in-home care and in customer service, "Shon" is a perfect fit for not only Team Gleason, but for the ALS community.  As a Customer Service Liaison, Shon works directly with families living with ALS and her focus is to make the lives of those with ALS more manageable with added independence, while supporting those who care for them. 
There is a consistent theme with all who work at Team Gleason to make life better for those living with ALS and Shon is no exception. She chose to join Team Gleason in her path to help make an impact on the lives of others. Shon said, "It gives me a sense of gratitude and humbleness. I see videos of people living with ALS and because of what this organization does, they are still out in the world doing the things that they love." And we are so grateful Shon is here to help the ALS community continue to do those special things.
Emily Cornett
Adventure Coordinator
Read bio
Emily's love of travel is the perfect prerequisite to create and coordinate Team Gleason Adventures for people living with ALS. She's traveled extensively and understands not only the joy and anticipation of travel, but also the preparation for a successful adventure. She says it best, "traveling changes you and informs you. If I can help anyone travel, especially those facing barriers they shouldn't have to, I'll be happy." 
If her travel background wasn't enough, Emily has worked in disability rights and in journalism. She first learned about ALS through the Ice Bucket Challenge and then saw Steve and Team Gleason in a Mardi Gras parade. Once she became more familiar with team Gleason's mission, she joined the Team in an effort to return to helping people. We are thrilled to have her, but we especially hope she brings some of her Scottish folk dancing skills to the team.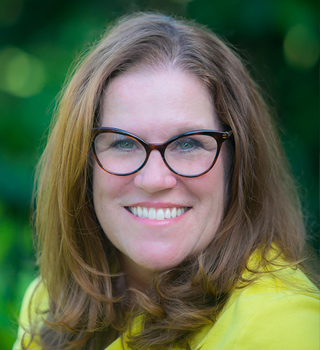 Kelly Viator
Support Services Coordinator
Read bio
As the founder of the Louisiana/Mississippi Chapter of the ALS Association and who led the organization for 12 years, Kelly has a deep understanding of the needs of the ALS community. After losing her mother to the disease in 2001, she's been committed to learning and teaching about ALS, while comforting and supporting the community.
As Team Gleason's Respite Care Coordinator, Kelly is not only focused on supporting families who need respite relief, but she also connects directly with families after a recent diagnosis or ALS families who have unique questions or needs. 
Although Kelly has a specific role with Team Gleason, her purpose is best described in her own words, "I want to help bring light to their darkness, and hope to their despair. I only want to help as many families as I can."
Rian Emmerson
Northwest Liaison
Read bio
Rian is integral in all aspects of Team Gleason's Pacific Northwest activities. Within the organization, Rian has known Steve the longest. She is his linebacker-in-law, as her husband Grady played football with Steve at WSU.
Despite not knowing much about ALS when Steve was diagnosed, Rian dug in and began helping in every way. She's been instrumental in the growth of Team Gleason in Steve's hometown of Spokane through Gleason Fest, the Gleason Classic Golf Tournament, and other events, while creating many more key programs that benefit people living with ALS.
"Our foundation continues to work with leading minds in technology, and we believe we will continue to change how many live with physical limitations. Help us keep pushing the limits."
– Steve Gleason