Team Gleason's Access and Innovation Committee 
Team Gleason's Access and Innovation Committee is a diverse group of experts who collaborate to address challenges faced by people with ALS, such as accessing assistive technology and finding innovative solutions to improve their quality of life. The committee includes professionals from the technology industry, medical and healthcare fields, and the ALS community. They promote accessible technology, advocate for policy changes, and raise awareness about the needs of people with ALS.
Working in collaboration with the Assistive Technology and Technology industries, Team Gleason's Technology and Advisory Committee and the A-Team identify gaps and bring powerful technologies to better serve people with ALS. This collaborative approach recognizes that no single entity can fully support the diverse needs of this community alone.
Clinicians and Specialists on Team Gleason's staff 
Our team of clinicians and specialists at Team Gleason bring extensive experience and knowledge to our Access and Innovation Committees. With a deep understanding of the needs and challenges faced by those living with ALS, our clinicians and specialists work to identify areas where innovation and technology can improve quality of life and accessibility for this community. 
Blair Casey
Executive Director
Team Gleason Foundation
Blair Casey is one of the original members of Team Gleason, starting as Steve Gleason's caretaker after his diagnosis of ALS in 2011. After three years of caretaking, Blair's hands-on knowledge was needed to help others living with ALS live more productive and purposeful lives. As Team Gleason's Executive Director, Blair Casey provides executive oversight to partnerships, innovation, and finances. 
Casey currently serves as the Chair of the Innovation and Technology Council (ITAC) for The International Alliance of ALS/MND Associations. Casey chairs Team Gleason's Technology Advisory Committee and has spearheaded partnerships with technology companies like Comcast, Google, Microsoft, and more. These relationships have allowed Team Gleason to continue innovating technology that provides people with ALS the latest in accessibility functions. 
Blair was named on Gambit's 2022 40 Under 40 list for his work and dedication to advocating for the ALS community through technological innovations.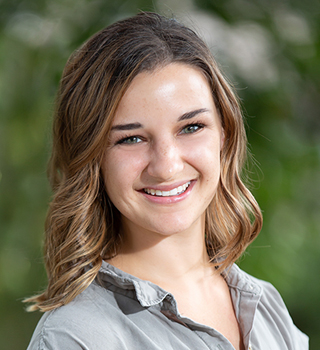 Emily Kornman, MCD CCC-SLP
Lead Innovation Specialist, Speech-Language Pathologist
Team Gleason Foundation
Emily Kornman is an accomplished Speech Language Pathologist who serves on Team Gleason Foundation's Innovation Team. Kornman acted as an integral part in developing New Orleans' first Assistive Technology Lab dedicated to serving those living with Amyotrophic Lateral Sclerosis (ALS). She currently utilizes the AT lab space to host clinic twice per week. Kornman is passionate about finding ways for individuals with communication challenges to communicate since she began utilizing AAC with individuals with Autism and other neurodevelopmental disorders. She now specializes in AAC primarily for adults with neurodegenerative diseases. Kornman is passionate about finding solutions for individuals to continue maintaining independence as their physical needs change. She is motivated to increase awareness around evidence based practices in the field of AAC to ensure individuals have access to high quality care despite their location.
Adina Bradshaw, MS, CCC-SLP, ATP
Innovation and Partnership Project Manager
Team Gleason Foundation
Technology Advisory Committee 
Our Technology Advisory Committee is made up of leaders in the technology industry who bring their expertise and skill sets to advance accessible technology and equipment. Working in collaboration with our other teams, our Technology Advisory Committee helps to identify opportunities for innovation and ensures that the latest technology is utilized to improve accessibility and quality of life for those living with ALS. 
Jay Beavers 
Assistive Technologies Engineer 
Jay Beavers is a perpetual engineer who started writing code at the age of eight and never stopped. He currently serves as Engineering Advisor for Tolt Technologies, advising on the research and development for Ability Drive, an eye gaze based powered wheelchair control system and the associated product line.
Beavers enjoys the intersection of software, hardware, entrepreneurship, and leadership. His specialties are assembling a high performing team and watching them knock it out of the park and writing code that does something novel. Solving problems for people living with disabilities through technology is the most meaningful work Beavers could choose to pursue in life.
Michael Brenner
Chief Research Scientist
Google Research
Michael Brenner is a highly accomplished scientist with diverse interests and expertise. He currently serves as the Michael F. Cronin Professor of Applied Mathematics & Applied Physics and a Professor of Physics at Harvard University, while also working as a Research Scientist at Google Research. Brenner has a Bachelor's of Science degree from the University of Pennsylvania and a doctorate in physics from the University of Chicago. 
Brenner's research focuses on using applied mathematics to solve problems in various fields of science and engineering. In addition to his academic pursuits, Brenner founded the Science and Cooking class at Harvard University, which has reached over 500,000 people online and resulted in a popular book on the subject. At Google, Brenner played a key role in launching Project Euphonia, an initiative aimed at leveraging machine learning to develop accessibility technology for people with ALS. This includes speech recognition, synthetic voices, and other tools for controlling devices.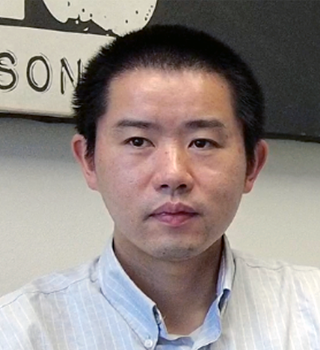 Shanqing Cai
Staff Software Engineer
Google
Shanqing Cai is a Staff Software Engineer at Google. He received his Ph.D. in Health Science and Technology from M.I.T. At Google, Cai has worked on infrastructure for machine learning and its applications to accessibility and assistive technology, with a focus on augmentative and alternative communication. 

John Costello, MA, CCC-SLP
Director of the Augmentative Communication Programs and the Jay S. Fishman ALS Augmentative Communication Program
Boston Children's Hospital 
John Costello is a Speech-Language Pathologist who for more than 36 years has specialized in Augmentative and Alternative Communication (AAC). He is the Director of the Augmentative Communication Programs and the Jay S. Fishman ALS Augmentative Communication Program at Boston Children's Hospital. He started the first-in-the-world dedicated pediatric acute care/intensive care bedside AAC Program and was invited by The Joint Commission to inform practice and help re-write national standards for hospitals supporting patients who are communication vulnerable.
Costello pioneered the concept of pre-operative message banking and built on that model to create a proactive model of voice preservation through message banking, voice banking and double dipping for people living with ALS. His clinical work focuses on implementing and innovating technology and non-tech solutions and services to enhance communication success and quality of life of people living with ALS and their loved ones. Costello is a faculty member of Boston University where he teaches the Augmentative Communication and Advanced AAC courses. He has lectured extensively nationally and internationally on topics related to AAC and has authored numerous articles and chapters. John is a native Bostonian and completed his undergraduate work at Boston College and Graduate work at University of Massachusetts, Amherst.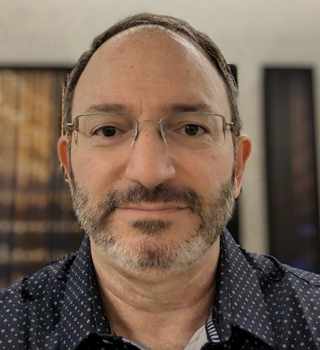 Mike Fine
Software Architect
Comcast
Mike Fine is a software architect at Comcast, responsible for the architecture and technical roadmap for Comcast's app platform and its integration with the tech stack which runs on set top boxes and smart TVs. Fine is also the architect and development lead for Comcast's web remote product, which lets people control their TVs with the devices they know and trust: eye tracking, switch control, sip and puff, speech recognition, keyboards, and text input commands. He has a B.S. Computer Engineering from the University of Michigan and an M.S. Computer Science from Stanford University.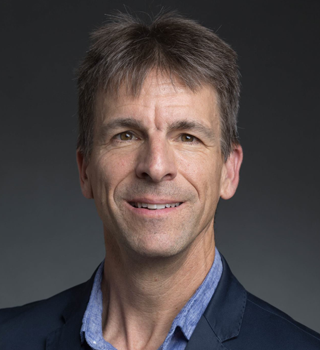 Mark Franciso
Product Developer Engineering
Mark Francisco is an Innovator and Product Developer Engineering providing inclusive design services to Media and Smart Home companies. Recently retired from the position of Engineering Fellow with Comcast's Experience Design team, Francisco spent two decades evolving entertainment and smart home experiences resulting in greater access to the benefits of technology for all. 
From childhood, Francisco attained a fluency in technology and is an accomplished inventor with over 45 patents spanning aerospace, telecommunications and television, and products created such as digital cellular handsets, broadband home networking, and immersive entertainment experiences such as 3D, 4K and VR. He has been a part of Comcast Engineering since 2001. 
Since 2017 Francisco has worked to improve the lives of those choosing to remain in their homes in later years, while reducing the burden on caregivers. Two years later, Francisco joined the Accessibility Team, applying technology to creating comparable experiences for customers, visitors and employees of all abilities and accommodation needs. Ethical and inclusive application of data sciences, including machine learning and artificial intelligence, has been a focus over recent years. 
Francisco earned a Master of Science in Electro-Physics from Drexel University. He has served on multiple technical advisory and technology standardization boards as a participant and officer. Application of systems engineering methodology and analytics has been a benefit to these organizations.   
Cassa Hannon
Innovation Evangelist at Stanford Graduate School of Business 
Cassa Hanon is a consultant and innovation evangelist with extensive experience in technology and leadership development. She specializes in building cross-functional collaboration and customer experience design capabilities for organizations. Additionally, Hanon serves as a course facilitator for executive education at Stanford Graduate School of Business and teaches a class on innovation for the Washington State University Honors College. 
Hanon has led teams at various companies such as Boeing, Weyerhaeuser, Starbucks, Disney, Oracle, and startups. She holds a Bachelor's degree in Computer Science from Washington State University, an MBA from Pacific Lutheran University, a Master's Certificate in Project Management from George Washington University, and the Stanford GSB LEAD Certificate in Leading Corporate Innovation. 
Pat Dolan grew up in Greeley, Colorado and attended the University of Colorado on a cross-country/track scholarship. During college, he interned at the Center for the Study of Earth from Space (CSES), where he mapped the sand dunes of Northern Colorado to study the effects of climate change. He went on to work as the Utility Solutions Team Lead at Esri in Redlands, California, where he managed the priorities and deployment patterns of ArcGIS for Utilities and Telecommunications solutions. With over 26 years of experience in geospatial technology in the utility industry, including implementing ArcGIS for a major utility in the Southeast, he has made invaluable contributions to the field. Dolan holds a Bachelor's degree in environmental conservation from the University of Colorado, Boulder, and a Master's in Business Administration with a focus in finance from the University of Redlands. 
After his diagnosis of ALS, Dolan retired in 2018 but continues to work as a GIS professional, developing applications to support the ALS community. In 2022, he and his fellow Mappers launched the ALS Geospatial Hub, which brings geographically-relevant information together to improve care, accelerate research, and advocate for the ALS community. He has also developed maps and spatial analysis for organizations such as the ALS Association, Team Gleason, I Am ALS, ALS TDI, The Golden West Chapter of ALSA, and the CDC. 
Dolan highlights the importance of innovation and collaboration in accessible technology for individuals with ALS. "While the disease may rob one of the ability to move, eat, speak, and breathe on their own, it cannot diminish their drive to live a full life. Accessible technology allows individuals with ALS to advocate for ALS legislation, collaborate with researchers to find a cure, and continue their life's work."
Monica Sampson, PhD, CCC-SLP
Speech-Language Pathologist
Monica Sampson, PhD, CCC-SLP, is a speech-language pathologist with expertise in reimbursement, payment policy, and service delivery across the healthcare continuum. Sampson is passionate about ensuring that all individuals with communication disorders have access to effective, equitable, and culturally responsive care to meet their continuously evolving communication and related technology needs. Team Gleason's mission to accelerate technology access for communication for people with ALS closely aligns with her passion to create new and more empowering ways to live with ALS.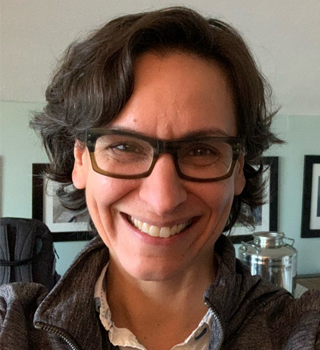 Mirah Shah
User Experience Researcher
Speech-Language Pathologist 

Mira Shah is a User Experience Researcher and Speech-Language Pathologist with over two decades of experience advocating for people with disabilities. She began her career as a Speech-Language Pathologist, working with individuals who use AAC, and later transitioned to design research, where she focused on accessibility and inclusive design. Shah played a key role in the development of Microsoft's inclusive design curriculum and the Microsoft Immersive Reader, a reading tool available in Microsoft Office. Shah believes that creating accessible technologies requires diverse perspectives, and that the most innovative solutions come from designing alongside people who use accessible technologies.
Ori Taka
Director of Innovation
iRobot
Ori Taka is a distinguished leader in robotics and autonomous navigation, with a remarkable career spanning over two decades. Taka's journey began with a passion for mathematics and engineering, followed by a determination to solve real-world problems through innovative robotics solutions and an objective to turn complex technical problems into easy and robust products for consumers. She obtained her bachelor's and master's degrees in computer engineering from Tufts University, after which she joined iRobot Corporation, where she laid the foundation and solidified her career in robotics for the next 20 years.
Throughout her career, Taka has consistently sought to make a tangible impact on society by developing cutting-edge robots. Her contributions are evident in her vast number of patents, surpassing 22. These patents cover a wide range of applications, including military robots used in Afghanistan, Iraq, Fukushima, and Ground Zero post 9/11, as well as autonomous robots for hospitals and robotic floor cleaning innovations that have transformed how people live and interact with their surroundings.
One of Taka's most notable achievements was her role as a co-inventor and lead of RP-VITA, an FDA-certified autonomous robot designed to assist healthcare professionals in hospitals, enabling remote medical consultations for stroke patients, emergency rooms, and other areas of healthcare, ultimately saving lives and improving healthcare outcomes. In addition to her accomplishments in the military and healthcare sectors, Taka has made significant contributions to the consumer space. As the Director of Floorcare, she led a team of over 100 professionals to innovate and ship millions of floor cleaning robots, such as Roomba, into consumers' homes. Her commitment to excellence and customer satisfaction propelled her team to create cutting-edge floor cleaning robots, making household chores seamless. As the Technical Director of Smart Home, she led and shaped the connected home ecosystem, working tirelessly to create seamless and intuitive consumer experiences. Her dedication extended to her role as the chair of the RVC in the Matter Consortium, supporting the establishment of industry standards that make smart homes more accessible and user-friendly.
In her current role as the Director of Innovation at iRobot, Taka continues to be a strong advocate for leveraging technology to solve real problems and positively impact people's lives. Her unwavering dedication to improving the human experience through robotics and home innovations inspires others to push the boundaries and create transformative advancements and real, easy-to-use, robust products that improve the world we live in.
Taka is dedicated to making a positive difference for people living with ALS. She hopes to identify opportunities where iRobot's robotics and autonomy expertise and technology can be utilized to alleviate the difficulties experienced by the ALS community, thereby enhancing the quality of life for ALS patients, their families, and caregivers. She seeks to establish collaborations with other technology companies and the healthcare industry, aiming to shape the integration and adaptation of assistive technology within homes that encounter the daily challenges associated with ALS.
A-Team
Our A-Team is comprised of people living with ALS who are passionate about innovating on technology that is open-source, affordable, and life-changing. With first-hand experience of the challenges faced by those living with ALS, our A-Team is uniquely positioned to identify areas for improvement and develop affordable technical solutions that enable families to access life-changing technologies without requiring insurance to cover exorbitant costs. Working closely with our other teams, our A-Team helps to ensure that we are always focused on the needs and goals of the ALS community. 
Phillip Green
Temecula, CA
Philip Green is a former University of Washington football player, taking part in two Rose Bowl teams and pinning a 1991 National Championship win under his belt. Green has a long background in business development, advertising, and directing various digital organizations, including his roles as Vice President of Digital Innovation at a solution-driven agency.
Since his ALS diagnosis, Green has been actively involved in many activities and organizations to raise awareness and make a difference in the fight to end ALS. Green currently serves on Team Gleason's Board of Directors. You can follow his work at Phil Your Heart.
John Otto Knoke
Guatemala City, Guatemala
John Otto Knoke is a seasoned data and technology expert whose experience includes leading top organizations as a CEO, CTO, and as Community Manager for a team of over 2,500 Microsoft professionals. Knoke is known for spearheading new initiatives, building high-performing teams, providing consulting services to international developers, and using business intelligence tools to reduce costs and optimize performance. Knoke is an accessibility champion with expertise in ADA standards. As a results-driven leader, Knoke believes that innovation, critical thinking, and creative problem solving are the drivers of excellence.
Steve Kowalski has an expansive career of over 30 years as an Account Executive for large technology companies such as UNICOM and Apple, working with the latter for over 24 years. He now serves as secretary of the Massachusetts chapter of The ALS Association. Kowalski holds a degree in computer science and is a very passionate advocate for including digital outcome measures in ALS research. Kowalski believes that today's personalized mobile and wearable technology, with app ecosystems, empower people of all abilities to navigate their physical and online worlds.
Andrew Miller
Lincoln University, PA
A passionate problem solver, Andrew Miller has exploited technologies such as eye gaze, home automation, data analytics and more to find solutions at home and at work. Miller holds a masters degree in mechanical engineering and over two decades of experience supporting the evolution of Ceramic Matrix Composites (CMC) material from lab to production. Miller's work was influential in bringing the production of CMC components to commercial and military aircraft turbine engines. Miller is passionate about educating others about ALS by using his own experiences to help others understand the effects of the condition. Follow his work at One And A Half Legs.
Kevin Rowland
Cincinatti, OH
Kevin Rowland grew up taking everything apart and putting it back together, often adding modifications just for fun. With a degree in physics and a self-taught passion for programming and hacking, Rowland's career has always included using technology to solve problems in various settings, such as creating individualized software for faculty and staff at The University of Notre Dame. His work eventually led him to be recruited by a government defense contractor, where he was able to improvise unique technology solutions for the protection of U.S. interests around the world for more than 15 years. After his ALS diagnosis, Rowland developed his own low cost head mouse after being underwhelmed by the available assistive computer access technologies and their costs.
Shawn Sexton has over 30 years working on technology solutions. As the Director of Networking at the University of Notre Dame, Shawn designed, and with his team, built the first campus network. Shawn was a Network Consulting Engineer and Technical Leader at Cisco Systems, working with large multinational corporations before being diagnosed with ALS in 2014. In the past 7 years as Shawn became increasingly disabled, he and his son, John, have created a variety of assistive solutions, including LifeDrive (formerly EyeDriving) – a mobility solution that allows people to fully control their power wheelchair with a variety of alternative methods of input, such as eyes and voice. LifeDrive also includes caregiver apps for safety and convenience.
"Solving problems with creative technical solutions is what I have done for over 30 years. I hope the A-Team can help the ALS community with practical solutions that improve quality of life."
In 2004, Jay Smith founded and served as CEO for the music technology company Livid Instruments. Using his background in technology design, Smith created the world's first eye gaze bed controller. Additionally, Smith founded the Every 90 Minutes Foundation whose mission is to help people with ALS live with dignity and freedom while fighting to find a cure. In an effort to give those living with ALS independence, Smith teamed up with Steve Gleason and Tolt Technologies to bring Ability Drive, the ability to control powered wheelchairs using eye gaze technology, to market. Jay blogs extensively about living with ALS at Every 90 Minutes and maintains an ALS technology guide here.