Team Gleason has provided over $10 million in adventure, technology, equipment, and care services to over 15,000 people living with ALS and countless others through advocacy, support
and ultimately bringing an end to the disease

.
COVID-19 UPDATE
At Team Gleason, we understand and appreciate the severity of the new coronavirus epidemic (also known as COVID-19) that's spreading globally. As we are dedicated to serving the needs of people living with ALS, we are closely monitoring the latest developments related to the outbreak caused by the novel coronavirus and the resulting disease, COVID-19. This is a rapidly evolving situation and we are following updates by leading health organizations.
As many know, Team Gleason's offices are within the Team Gleason House at St. Margaret's. Out of an abundance of caution, St. Margaret's administration asked all non-essential living facility personnel to work elsewhere. As of yesterday, our staff has been working as effectively as possible from remote locations, but have now secured another location. We will be exercising caution, but here to assist remotely with technology and equipment.
Additionally, we have been advised by health officials to postpone any Team Gleason adventures until we are notified of safe travel environments. While we are devastated by this development, please know we are complying with the greatest concern for those living with ALS and their families and caregivers.
Do not hesitate to reach out to us with your questions or concerns. Our response may be slightly slower with our new working environment, but we continue to be inspired by the ALS community's resilience and we are eager to help all we can through our programs and staff.
Team Gleason is on a Mission
Help provide individuals with neuromuscular diseases or injuries with leading edge technology, equipment and services.
Create a global conversation about ALS to ultimately find solutions and an end to the disease.
Raise public awareness toward ALS by providing and documenting extraordinary life adventures for individuals with muscular diseases or injuries.
We're not done yet. We need your help to continue improving the lives of individuals living with ALS.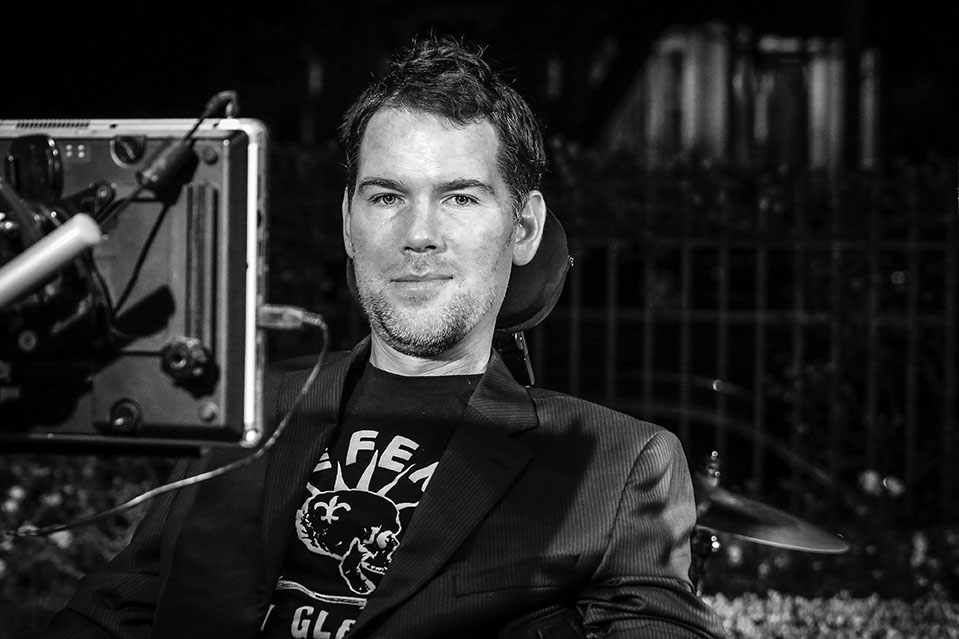 After Andrew's ALS diagnosis, Erin said they started to really live.