The second annual
Fin, Feather, Fur Food Festival was held on
Thursday, April 27
th
,
2023
at the Blackham Coliseum.
Held in honor of Dale Clark, who was diagnosed
with ALS in October of 2020, the F5 Festival brings together Dale's entire community
. Judging by the over 1,500 tickets sold for the second year of this event,
it'
s
clear to see that Dale is loved.
A big part of the attendance is credited to his friends and colleagues from the Oil and Gas Industry.
Led by Joe Bernard, a Sales Representative in the oil field, and Sharon Moore a Tech Sales Analyst, this year's F5 brought in 44 cook teams competing for first place in two major categories: Best in Showmanship and People's Choice. 
Many of the teams were local to the Lafayette area. Dale, a native of Lafayette, Louisiana, was surrounded by the close-knit community. The event was free for people living with ALS, who brought along family, friends, and caregivers.
Team Gleason was thrilled for another opportunity to say hi to our friends in Lafayette, and to sample delicious food with new and familiar friends alike. 
Overall, the 2nd year of this festival raised $170,000 for the ALS community thanks to the cook-off and live auction. 
Team Gleason is grateful to Dale, Joe, Sharon, the F5 committee members, and the many volunteers who worked day and night to set up and pull off another successful event!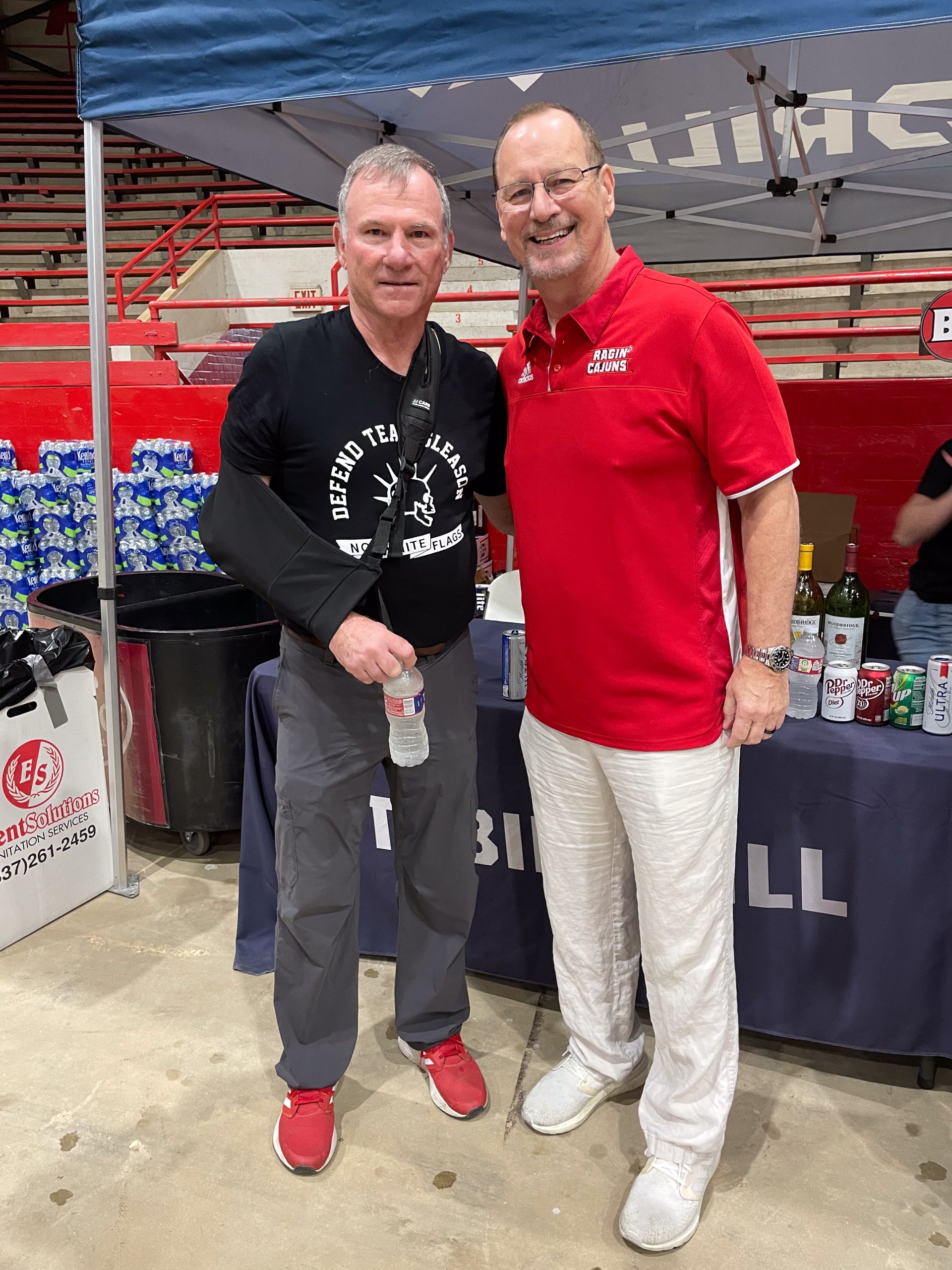 Winners:
Fin:  Eaton Oil Tools – Full Pirogue (Fried Catfish & Shrimp covered in Etouffee)

 

Feather: IntegriCert – Cajun Chicken, Sausage, Tasso and Andouille Gumbo

 

Fur: Marlin Industries – Duck and Andouille gumbo

 

Dessert: Supreme Services – Dessert – Oasis

 

People's Choice: Service Chevrolet

 

Showmanship: Clark Farms