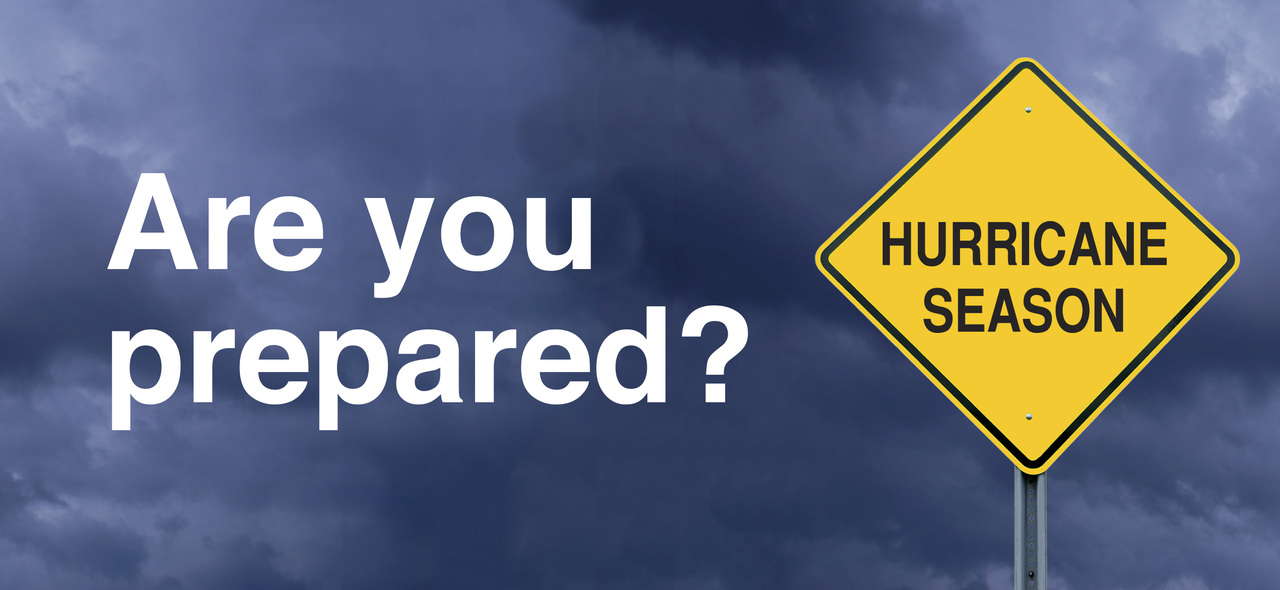 Hurricanes are strong storms that cause life and property threatening hazards such as flooding, storm surge, high winds and tornadoes. Preparation is the best protection against the dangers of a hurricane.
We know living with ALS adds more stress and the need for extra preparation during Hurricane Season. We urge you to have your plan ready – and we've put together some resources to assist you.
MAKE A PLAN
Pack an emergency bag including 3-5 days of food, water, and supplies. Store in a safe, easily accessible area in your home.

Plan your evacuation route in advance and fill your gas tank up ahead of time. Not everywhere is wheelchair accessible – Keep a portable ramp in your car. Know the dimensions of your power chair in case you need emergency transport.

Register with your local special needs registry. The special needs registry helps your city know who might need extra help during an emergency.

Follow your local emergency preparedness channel. Sign up for your local emergency alerts through text or email to stay connected.

Determine if you should shelter in place or evacuate. Choose a place to evacuate in advance and make note of what supplies will be available to you.
CONTACT
Talk to Your Doctor: Contact your medical team and make an emergency plan. Make sure your medications are up to date and fill your prescriptions in advance.
Get on the Power Priority List: Ask your power provider to put you on a list for priority power restoration.
DOCUMENTS
Medical Records: Back up medical records, insurance cards, and medicine dosages on a computer or phone. Print out a copy to have on hand as well.
Emergency Numbers: Save numbers for your medical team and local emergency services on your phone.