October 2023
by Charity Good
Our family had an amazing trip to Key West! 
It was both of our boys' first time flying and there were definitely some jitters at first, but then once we were in the air excitement replaced anxiety. Roughly two hours into our flight we started to see beautiful blue coastal water and shoreline and our anticipation grew. We left Virginia with chilly temps and rainy weather and we were transported to a coastal paradise with bright sunshine, blue skies, green palm trees, and a heat advisory! Temperatures remained in the upper eighties or nineties the entire trip and we so enjoyed the sunshine!
When we arrived we found our accommodations for the next week at The Laureate.
The lodging was fantastic for Brian and we felt at home! There was a nice room with lots of space for a wheelchair. The shower was not roll in as we anticipated but Brian still has the ability to step into the shower to his seat so we improvised. Our balcony was large and we had a beautiful view of the ocean, palm trees, and pool area.
We enjoyed evenings lounging by the pool which was beautiful and would light up purple at night!  The staff were very accommodating and would bring needed supplies to our room.
We were anticipating the accessible lift to the pool to be working but the battery pack was on order so unfortunately Brian could not use the pool. 
The next week was full of beautiful ocean scenery which started at Fort Zachary Taylor. They had beach wheelchairs for use for no charge. We were able to take Brian onto the beach to see the beautiful clear ocean. He walked into the ocean a few steps and was able to get his feet in the sand and water with the assistance of his oldest son, Audyn and his sister, Amber. The boys enjoyed playing in the ocean. There is also a wonderful little tiki concession located at Fort Zachary Taylor with tropical drinks, snacks, and restrooms and this was a refreshing way to cool down with the hot temperatures. 
We also had some of the best food while in Key West. The best experience we had was at the Seaside Cafe at The Mansion. The ride in a wheelchair was a bit bumpy but the view was spectacular! Outdoor dining with clear ocean as far as the eye could see. We enjoyed lobster biscuits and lobster pizza and watched the waves cascade onto the shore.
Our table sat in sand and there was a perfect concrete area for Brian's wheelchair to sit at the head of the table. It was hard to top that dining experience. We also enjoyed Sloppy Joe's drinks and conch fritters, which is a must experience located on Duvall street. We had great service and accessibility at both locations!
We visited Duvall street many times throughout our trip and there were so many interesting shops, restaurants, music, and attractions! We took a ghost tour which was on a trolley and  wheelchair accessible which was fantastic and appropriate since we visited a few weeks prior to Halloween. It was a great way to learn about the history and important figures/history in Key West. We had looked forward to a ride on the Conch Train but with all the excitement and plans, we ran out of time but we were happy to know it is wheelchair accessible as well!
Overall, this was one of our favorite family trips and one of the best places we have ever visited. Everyone was friendly and so accommodating and we enjoyed our time in Key West! We are so grateful to Team Gleason for this wonderful experience. We could never thank you enough for all of the priceless memories we made as a family!
Brian had a fantastic time and we were surprised at all of the fun he could participate in! It was an unforgettable trip!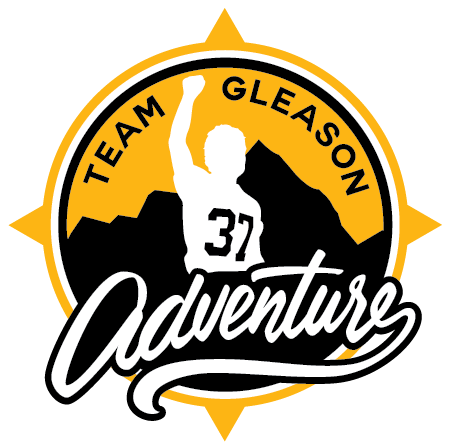 Adventure Details:
TRAVEL
Flights: American Airlines
Hotel: The Laureate Key West
HIGHLIGHTS
Fort Zachary Taylor

Seaside Cafe at The Mansion

Sloppy Joe's
Travel Tip: Make sure to contact the hotel to make sure they have the type of shower chair you need. Some do not have backs and some do not have arms. If you do not need head or neck support, you can usually buy a cheap version that fits your needs online for under $50 and have it shipped directly to the hotel. Many can be used for showers and toileting.
Remember, they only have to last as long as your trip. They should be sturdy but they don't have to be perfect or expensive. The Laureate had just purchased new chairs with backs, but they did not have arms so we were able to ship one down for the Good's.