By Kasey Roszell
September 2023
After a few delays and tries, Team Gleason was able to help Robert go to John-Boy's Place in Andalusia, Alabama with his family for his Adventure. ALS Ride for Life generously assisted with the cost of their rental van for the 17 hour trip from Michigan to Alabama.
Our favorite part of the Team Gleason adventure was being able to spend time traveling with our toddler, and show him the love for traveling that we had before ALS. We were able to relax together, and Robert was able to watch Henry touch the ocean for the first time. It meant so much to us to share these firsts as a family, knowing that Robert was able to see these milestones for Henry was absolutely amazing.
The most memorable part of our adventure was definitely the beautiful house that we stayed in and the view that it had. John-Boys place looks over a small pond, and has so many beautiful hummingbird feeders that bring hummingbirds to the porch all day! It was such a beautiful place for our family to spend time relaxing in, and we were able to relax knowing that everything Robert could have needed for accessibility was right there.
Robert had not taken any trip in the car over an hour, for almost 5 years, it was a huge hurdle for us as the trip date approached. Luckily Team Gleason and Ride for Life were able to get us a wheelchair van that had the space Robert needed to be comfortable, and he was able to stay in the van the entire 17 hour drive with minimal discomfort! 
This trip meant more than I can even start to describe. We had dreams of traveling before Robert's diagnosis, and those dreams were shattered after he endured back surgery, and then an ALS diagnosis at just 23 years old. We weren't able to show our son that part of our lives beforehand, since we weren't able to find a way to make Robert comfortable or places that could stay that could accommodate his chair/hoyer lift.
Staying at John-Boys Place was such a breath of fresh air knowing that Leslie had thought of anything and everything that we could have needed while we were there and was able to help with any questions! We were able to share this trip with close friends and family and it was nice to be able to share that space with the people that we love!
Absolutely next level accessibility, John-Boys Place was the definition of accessibility for an ALS patient.
There was a wheelchair lift to get Robert to the front door, wide doorways for him to explore the home, huge shower with shower chair, paved path to the pond, and so much more.
It was wonderful to know that everything had been thought of in terms of Roberts' wheelchair being able to move around the property.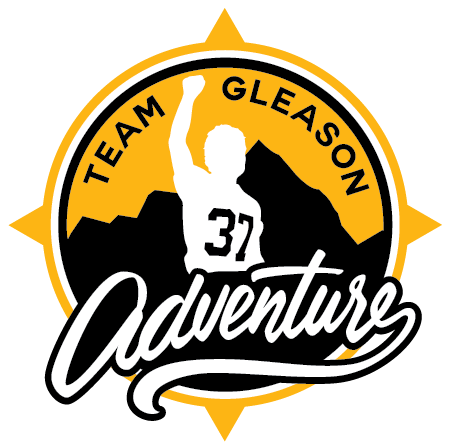 Adventure Details:
What advice would you have for someone planning a similar trip?
Enjoy yourselves! I had so much anxiety leading up to this trip, since it was the first time Robert had been in his chair or a vehicle for an extended amount of time, and it all went so smoothly. Traveling with an ALS patient can be difficult, but adding a two year old to the mix definitely made things more interesting!
We were able to drive our rental wheelchair van the entire way (Michigan-Alabama) with minimal stops, because the van made the drive so comfortable for Robert. We were able to make some extra stops during the week that were unexpected because we thought Robert would be more worn out from the trip than he was, so it was a wonderful surprise when he also wanted to explore nearby attractions! Everything absolutely went better than I could have ever expected. It was such a magical time to spend together as a family!