June 2023
by Cynequa Smith
When Cynequa applied for a Team Gleason Adventure, she wrote in her application: "I would like to explore the land of my ancestry which has been deep desire. Because I am a slave descendant, my history was lost. To have an opportunity to visit the land of my beginning would be life changing." Team Gleason is honored to have the opportunity to help Cynequa fulfill this dream.
My vacation adventure was amazing. I was a bit apprehensive because the Batmobile (
my Quantum power
wheelchair) had never flown before. The airline, Southwest Airlines, was very accommodating to
the Batmobile
and me. I rode the Batmobile up to the entrance of the airplane and from there Southwest Airlines staff transported me to the
first-row
seat.
The Batmobile was stowed underneath the plane, my caregiver and family were seated next to and behind me. We were on our way to the beautiful city of Charleston, South Carolina, and the Batmobile received its first flying wings. 
Upon arriving, the Batmobile was brought to me. Now, the question at hand was, where is the mobility van. The mobility van was parked in valet parking at the airport waiting and ready for us. Easy Peasy!
On the way to the hotel, we took an opportunity to drive through Charleston's Historic Downtown area soaking in its unique and beautiful architecture.
We headed to Boone Hall Plantation and Gardens. There is so much African American history there. The tour guide introduced us and thanked Team Gleason for making our trip possible.
At a different presentation, we were introduced again and the facilitator gave a "shout out to Team Gleason." A young lady shared with my daughter, Ambrosia, that her brother died from ALS and she wanted to know how to donate to the foundation.
We then climbed on a big wagon, which was handicap accessible, with a John Deere tractor and toured the land. The slaves' quarters tour was emotional. I was so happy to be able to share this piece of my ancestry with my family, especially my young granddaughter and grandson.
The presentation "Gullah Story Time" located near the slave quarters was highly informative and educational.
It told of the journey of the Gullah people, its traditions, and explained the different dialects in language and speech that we heard throughout some of the southern states.
A couple shared with me that they had supported the Ice Bucket Challenge in the past. I thanked them for supporting the ALS community.
I took this opportunity to invite them to explore Team Gleason's website to see all the wonderful things Team Gleason is doing for the ALS community and consider donating to the foundation so that Team Gleason could continue to do these wonderful things. 
The next day, we were off to Folly Beach. I wasn't able to run my toes through the sand and Atlantic Ocean but I was able to have a keen since of serenity and peace knowing I was creating memories with my grandchildren whom at one point I did not think I would live long enough for them to remember me.
I just laid out, reclined in the Batmobile, talked and laughed with people, shared my story, challenges and triumphs, and refereed disputes between my 4- and 7-year-old grandchildren.
Shopping, of course we spent a day at one of the outlet malls and toured the surrounding area. We decided to visit Folly Beach again but it was a wash out. We got rained on. We still had fun, laughing with the kids and interacting with local people and vacationers.
Oh, we spotted a dolphin from afar in the ocean that caught everyone's attention. We got an opportunity to see the sunset. It was breath taking. 
Our final day was spent at Gadsden's Wharf, boarding the Atlantic Ocean, which was once the largest slave port in the United States. There is an abundance of African American history.
We explored the museum and parks area. I met a young Gullah boy who graciously made a heart out of marshgrass for me. His kindness and thoughtfulness touched my inter spirit.
We took pictures and videos capturing our wonderful adventure. It's so hard to pinpoint my favorite part of the adventure. The interaction with the people, sharing my journey and all the good things that Team Gleason was doing were Priceless.
The trip went without a glitch. The hotel would not allow a hospital bed to be brought. However, the manager reached out to me and we discussed the need to accommodate those like me with special needs. 
Thank you, Emily and Team Gleason, for providing me with this amazing opportunity to experience a part of my ancestry while creating memories with my family.
Also, thank you Southwest Airlines for accommodating my needs and taking care of the Batmobile.
Lastly, thank you Embassy Suites for reaching out to me and listening to my concerns regarding accommodating the special needs of your patrons.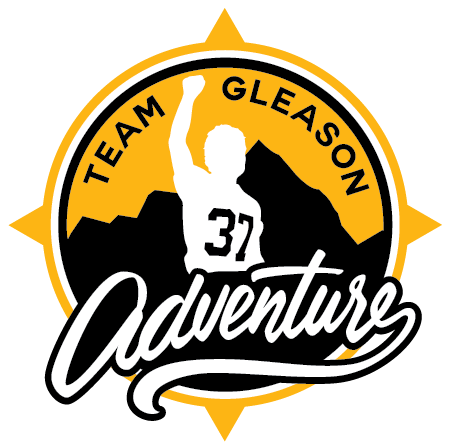 Adventure Details:
FLIGHT: Southwest Airlines, Chicago, IL ⇔ Charleston, SC
LODGING: Embassy Suites by Hilton Charleston Harbor Mt. Pleasant
*Note: If you are in need of a hospital bed during your travels, we recommend reaching out directly to your hotel ahead of time to discuss the logistics of a hospital bed rental. 
VAN RENTAL: Ilderton – Charleston