September 2021
by Shawna Laycock and Michael Fairbanks
Our Adventure from Team Gleason was LIFE GIVING.
As a person with ALS I struggle daily to live a life worth living. I had always wanted to see Niagara Falls but hadn't gotten there yet pre-diagnosis. Once diagnosed, it seemed impossible for many reasons – one being financial. When the opportunity came by the generosity and good will of Team Gleason, I was so excited. My experience was wonderful. Every detail was considered and planned for by the amazing team and travel planner.
I chose to travel cross country from California to New York then on to Niagara. The Amtrak train was so nice and very comfortable. The falls were breathtaking. It's impossible to communicate in words. I am beyond grateful and forever changed because of this opportunity. To be afforded a wonderful life experience during a time where life is so difficult gave me a breath of fresh air and zest for life.
I've also asked my partner, Mike, to write about his experience during our Adventure:
First, Shawna and I love to travel. Always have. I have had a desire to ride Amtrak Zephyr line (Sacramento CA to Reno NV) for years now. Shawna not so much. But we would both agree the entire experience was wonderful.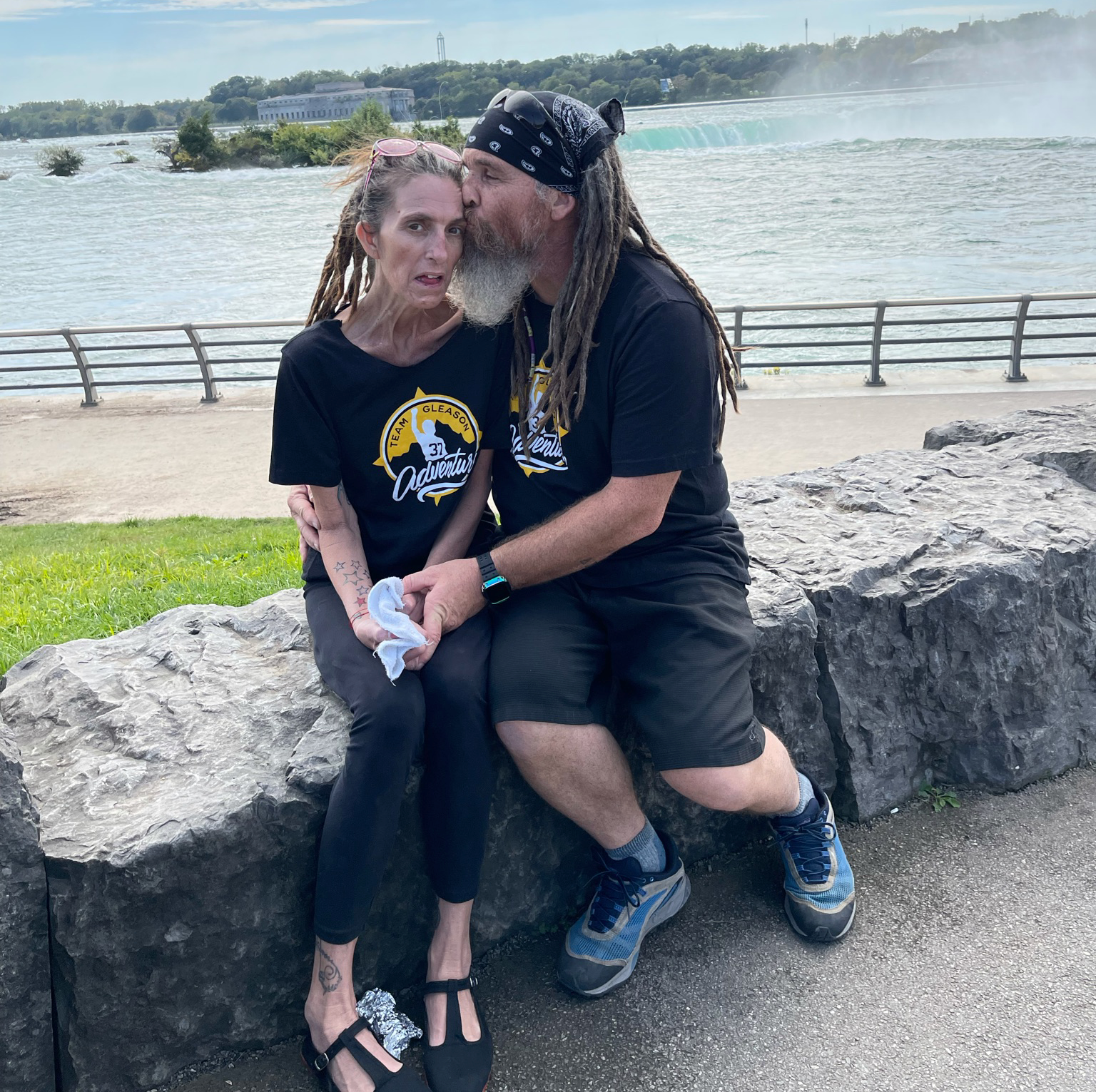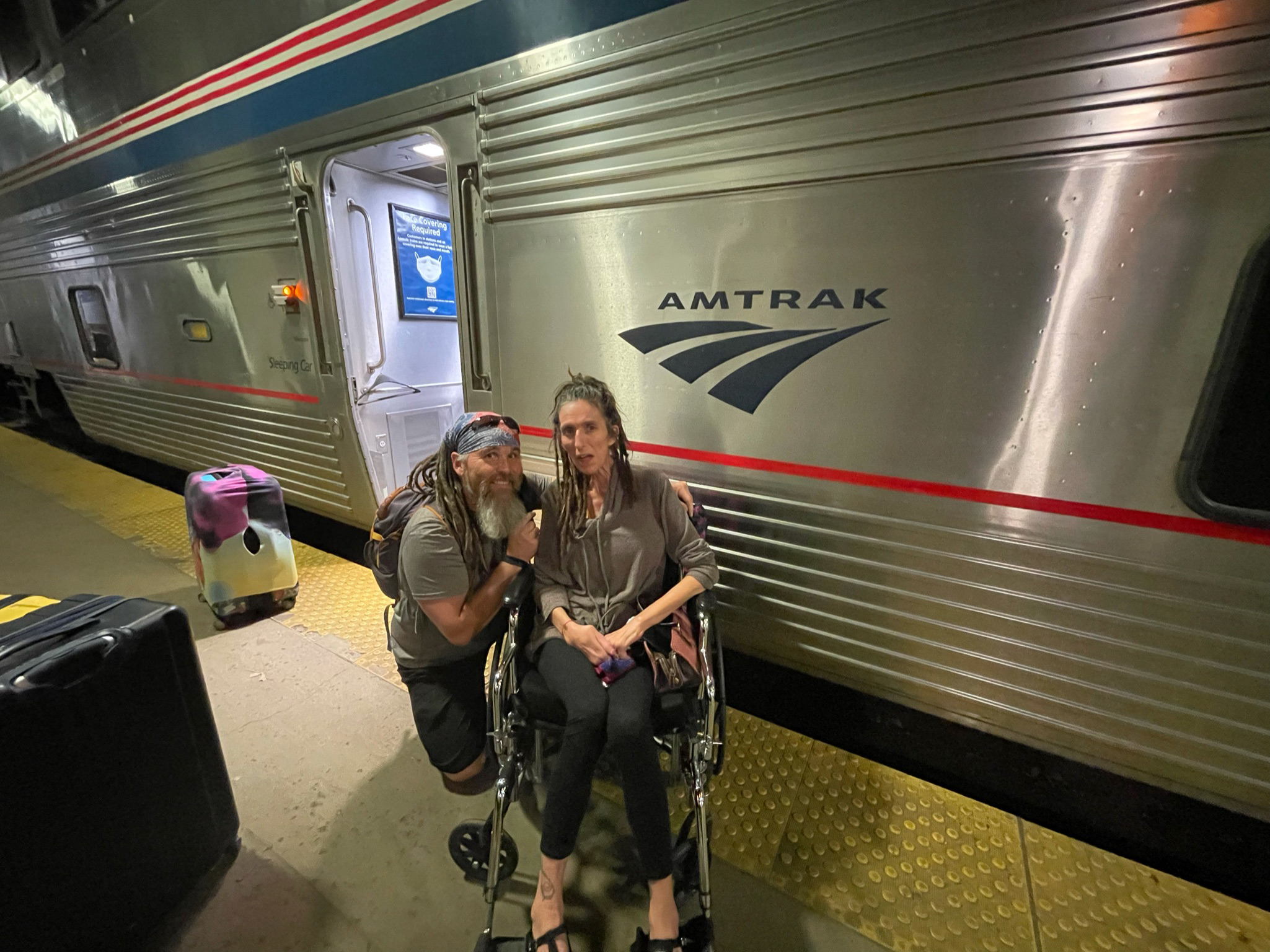 We had our own ADA (Americans with Disabilities) private cabin with 2 beds and a private toilet. Our steward was gracious and more than accommodating. The view was breathtaking at times and pleasant the entire way. Not having to drive this route allowed us to relax, nap, or walk from our cabin to the food/view car and stretch our legs.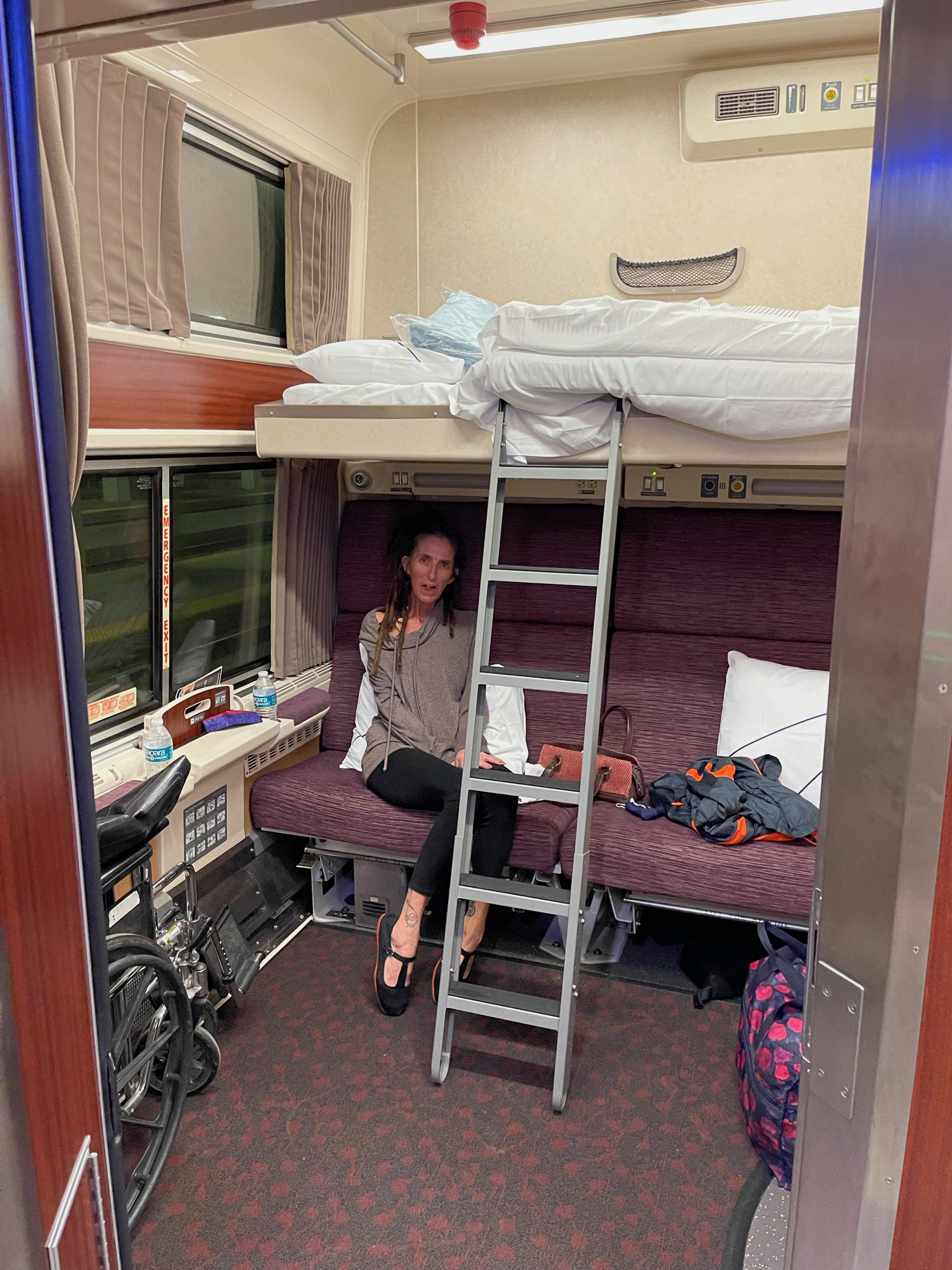 The 6 hour stop in Chicago, IL was great. Plenty of time to explore the city. We both would agree, Chicago is the prettiest big city we have visited to date. After a night in New York, we reached our destination… Niagara Falls. Wow! Words cannot convey the power and beauty the falls offer. It can only be experienced first hand. The entire area is easily accessible with a wheelchair and a desire to explore, which we took full advantage of. Shawna allowed me to push her around Niagara Falls for 14 miles without complaint.
From here, Shawna decided to extend our Adventure and instead of going home we went south, to Key West, FL for 3 days. Thankfully, it was October. (Summer months would have sucked). It was a balmy 88° every day with all sorts of history to explore. My favorite part was renting a golf cart and legally driving the island for our entire stay. That was fun.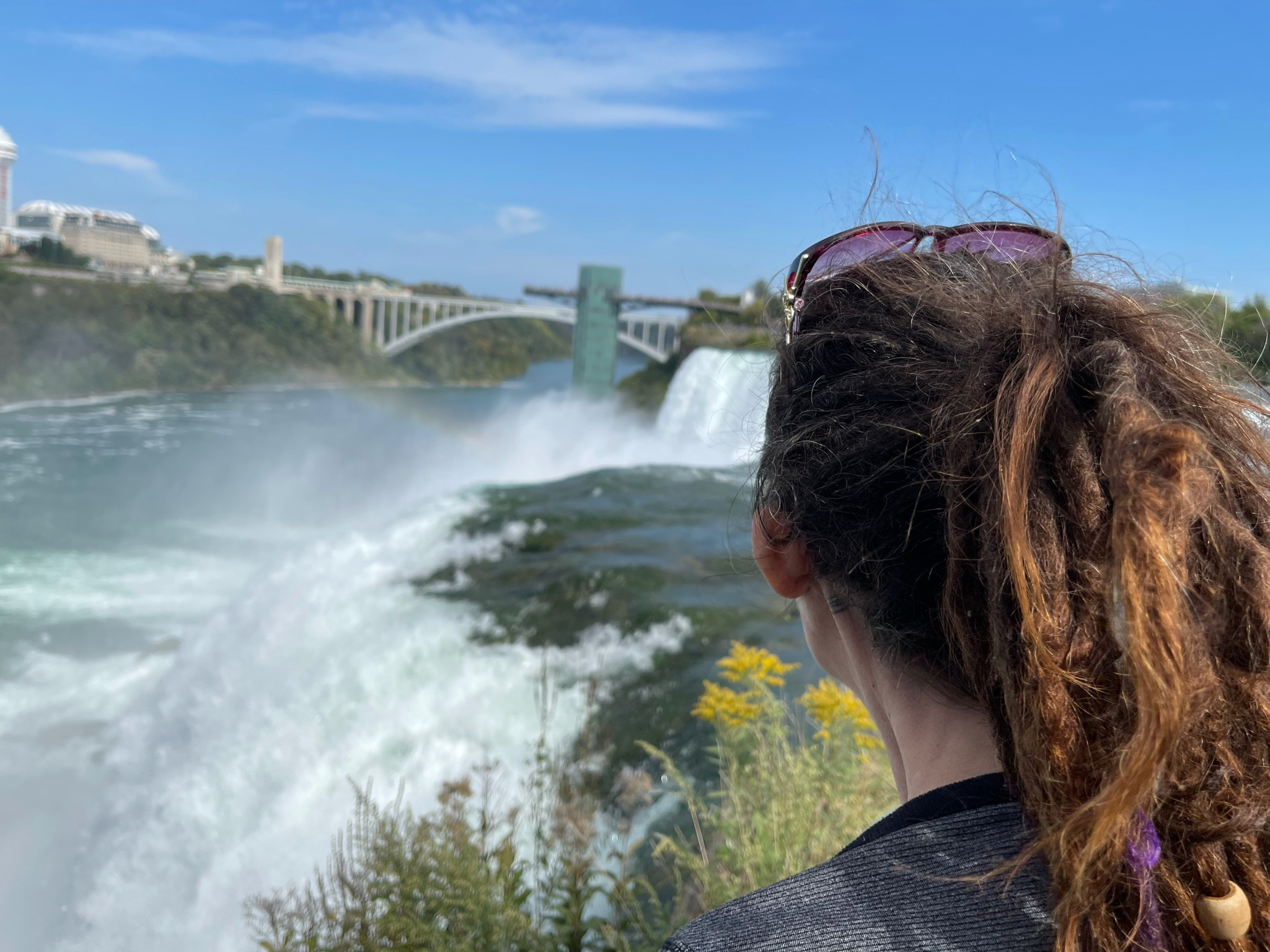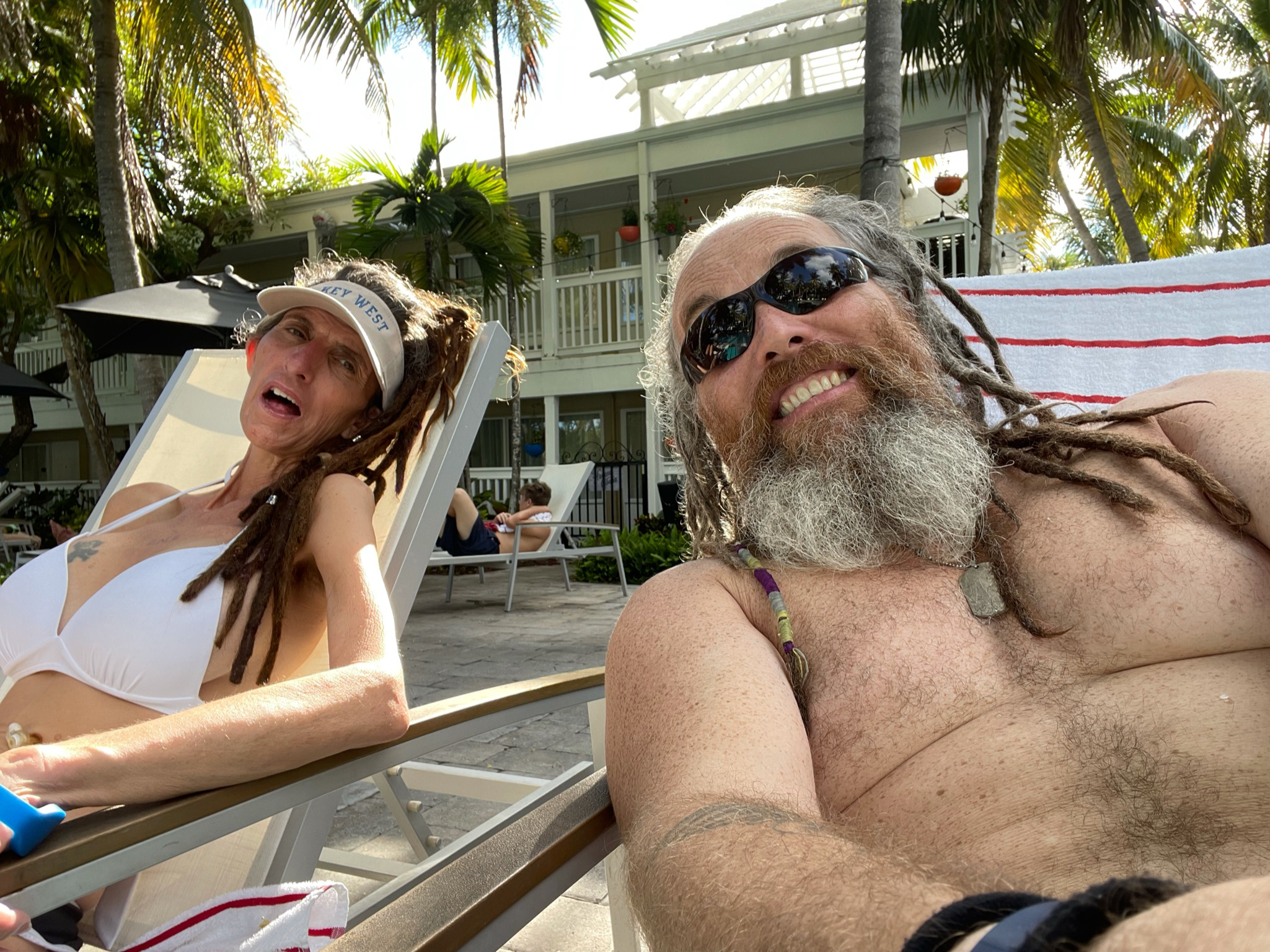 All in all the trip was full of priceless moments that we will never be forgotten. Time is the one currency we all have that cannot be returned or refunded. The opportunity to spend time with Shawna in places thought of as unattainable due to our limited resources was a gift beyond value. Thank you is insufficient. Yet all I can say is thank you. From the bottom of my heart, Thank You!!!