September 2022
by Dave Warnock 
I'm thankful to Team Gleason for providing me with one of the best experiences of my life. I had always wanted to scuba dive, and never got the chance to, and then when I was diagnosed with ALS, I thought, perhaps I never would. Then I heard about Team Gleason and their foundation that provides experiences like these for people like me. I signed up for this experience and was delighted to hear that I have been approved and they were sending me to Hawaii to scuba dive with a team there that helps with adaptive scuba diving.
I didn't expect the trip to be as amazing as it was, from the luxury accommodations at a resort in Honolulu to the amazing scuba diving experience itself. I would've been happy to just put on a mask and air tanks and go underwater and see some pretty things. But before I could even do that, the Trident Adventures team called to see if I wanted to jump out of a helicopter into the water first. Of course, I said, yes!
Steve, the owner of the adventure company in Honolulu, accompanied me the whole day. He got me outfitted and helped me into the water, and he coached me on how to breathe underwater. It took a while to get my ears adjusted, but once I did, we were underwater and in a whole new world! He never left my side, and guided me through the whole experience.
As someone who has lost most of the use of my arms, it was an added delight to be able to raise them underwater – they were almost weightless.
After about 10 minutes underwater, one of the team members brought over an octopus they had caught. They handed me the wonderful creature, and he began to wrap his tentacles around my arm. I held him and caressed him and played with him for 20 minutes. Couldn't get enough of this amazing experience with this incredibly intelligent animal. It was one of the most surreal and beautiful moments of my life.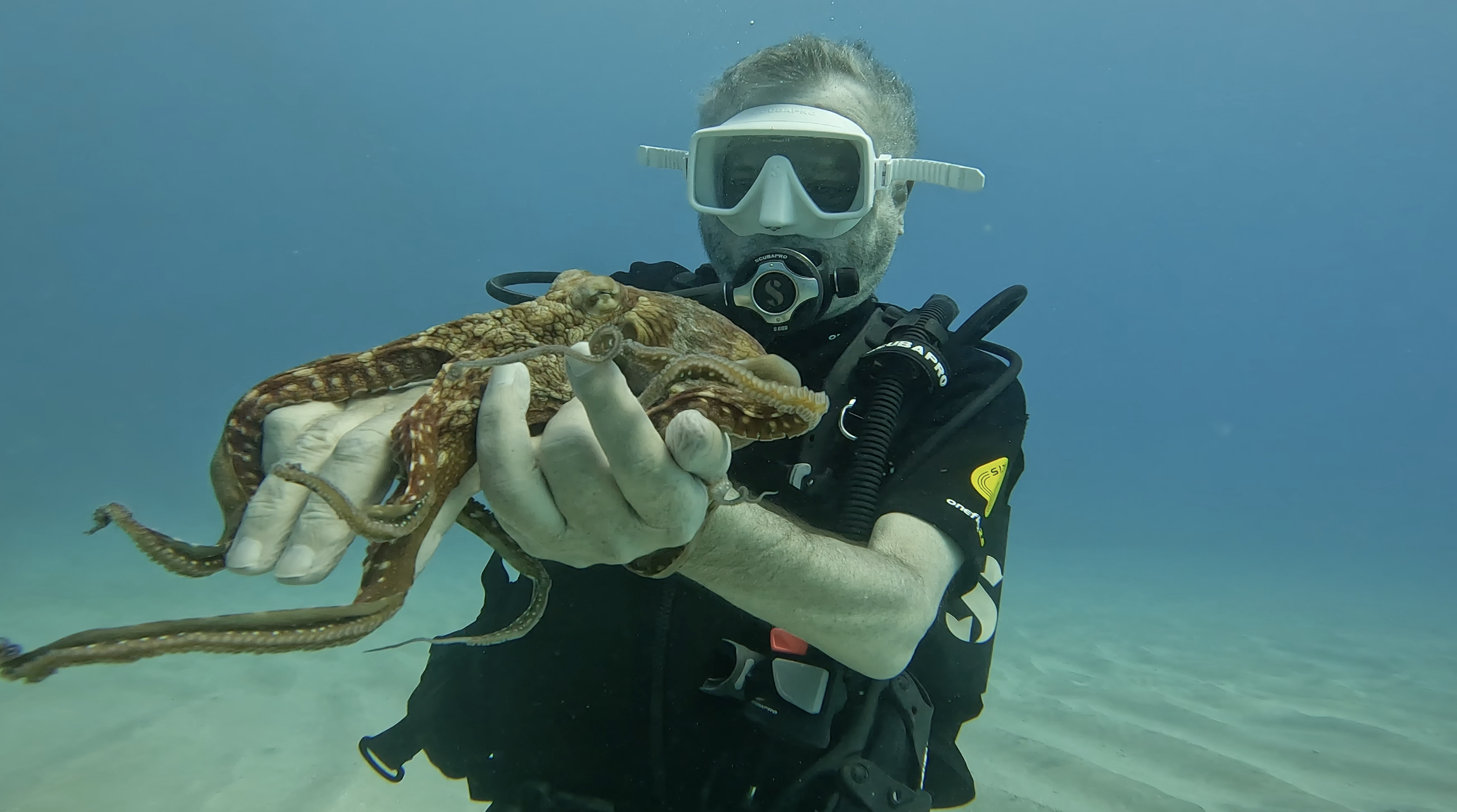 I can't thank Team Gleason enough for this amazing experience! My partner Bevin will treasure these memories for the rest of her life.